Acute Care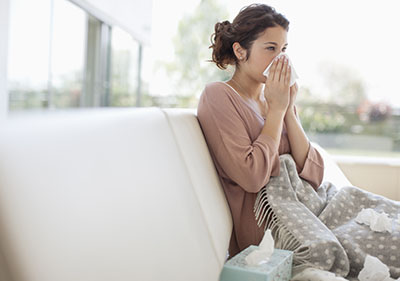 We know that when you're not feeling well, whether it be the seasonal flu, minor chest pain, or a throbbing headache, you need to start feeling better and get back to your life. In a true emergency, you should always call 911, but when new or uncomfortable symptoms arise, you can call our office right away and speak to the physician on-call or a staff member in office.
Often, we can see you that same day and perform some or all of the needed laboratory tests, treatments, or imaging studies you may need for a prompt and accurate diagnosis. CareMEDICA promises that you'll get the treatment you need from the staff you trust.
---
Preventative Care
The cornerstone of internal medicine is the relationship between patient and physician. Internists are trained to study diseases, manage several chronic illnesses concurrently and integrate the latest research into patient care. But more than anything, internists are your partner for life. Here at CareMEDICA, we understand that there is no 'one size fits all' to medicine because there's no other YOU.
After initially meeting with you and compiling your medical history, lifestyle habits, and any issues that are important to you, we can offer accurate, realistic guidance to get and keep you healthy.
We see our time with you as an opportunity to review and promote a healthy lifestyle. We believe in preventive medicine and maintaining wellness and offer services to support that. In our opinion, this includes healthy weight goals, regular exercise, stress management, avoidance of tobacco products, balanced and nutritious eating, and regular physical exams.
By visiting us when you're not sick, we have the opportunity for an in-depth review of your current medications and chronic illnesses while formulating screening and prevention programs to keep you healthy. While we can offer many of the routine screenings here on-site, we also work with many highly recommended specialists in the New Haven County area.
---
Routine Vaccinations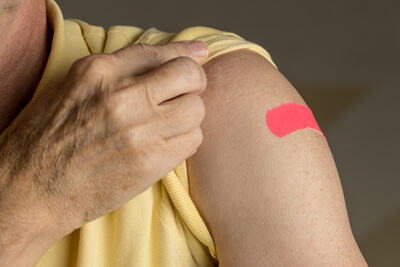 Vaccines provide an important defense against preventable diseases. At CareMEDICA we vaccinate against most vaccine-preventable diseases. Some immunizations are vital for most adults, especially senior citizens. Others are appropriate for only certain people. We follow the recommended adult immunization schedule revised annually by the Centers for Disease Control and Prevention (CDC).
Why Might Some Adults Need Vaccines?
Some adults incorrectly assume that the vaccines they received as children will protect them for the rest of their lives. Generally, this is true except:
Some adults were never vaccinated as children
Newer vaccines were not available when some adults were children
Immunity can begin to fade over time
As we age, we become more susceptible to serious disease caused by common infections (e.g., flu, pneumococcus)
We have events at annual influenza clinics, usually held on Saturdays in the month of September-November.
---
Request Your Consultation Today!
If you're seeking an internist to partner with you, call (203) 672-2800 and schedule a consultation. We look forward to seeing you in our offices soon. If you have questions, please refer to our contact page.