ABI (Ankle-Brachial Index)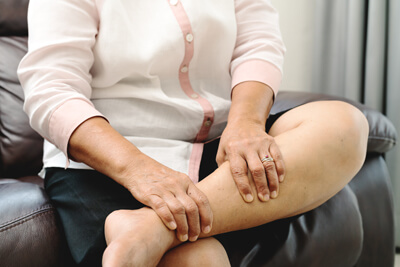 The ABI is a simple, reliable test to detect peripheral arterial disease or PAD. Simply put, PAD is a narrowing of the blood vessels outside of your heart. PAD usually affects your legs but can affect other areas of the body too. Your doctor will discuss this with you in more detail if they suspect or confirm that you have PAD. Patients who complain of leg discomfort or numbness in the leg may be candidates.
One way to detect PAD is to have an ABI test. It is important to know if you have PAD, as patients with it may have a higher risk of heart disease or stroke.
What to Expect if You Have an ABI
ABI is quick (approximately 30 minutes), non-invasive, and provides instant results.
There is no special preparation for the test. You may eat, drink and take your normal medications and supplements on the day of the test.
First, you will be asked to remove your socks or stockings. A specially-trained medical technician will then place a blood pressure cuff on your leg and take measurements. At the same time, he or she will listen with a small probe to the artery in your leg. The probe is connected to a small ultrasound machine.
This will be done on each leg and then the blood pressure in your arms will be measured using the same cuff.
When the test is over, the technician will provide the results of the test to your physician who will discuss the findings and any treatment with you. Your doctor may refer you for further testing or prescribe medications based on the results of the ABI.
Who Should Not Have an ABI
Patients who have a DVT (deep vein thrombosis) are not good candidates for an ABI test.