Chronic Disease Management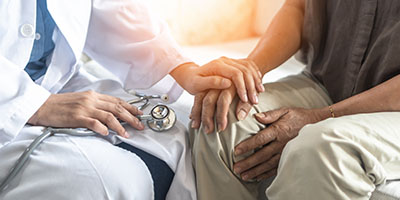 More than 40% of the U.S. population has one or more chronic conditions. Although the likelihood of having a chronic disease increases with age, approximately half of working-age Americans have at least one chronic condition. The prevalence of chronic diseases is increasing in both the elderly and non-elderly populations, with a significant increase in the number of people with multiple chronic diseases. Increased spending on chronic diseases in Medicare is a significant driver of the overall increase in Medicare spending over the last twenty years.
Chronic disease management is a broad term that encompasses many different models for improving care for people with chronic disease. Elements of a structured chronic disease management program may include a treatment plan with regular monitoring, coordination of care between multiple providers and/or settings, medication management, evidence-based care, measuring care quality and outcomes, and support for patient self-management through education or tools.
The physicians at CareMEDICA focus on managing the complex needs of patients with chronic illnesses. We are experienced with asthma/COPD, cardiac disease, depression, diabetes, and hypertension. Our physicians are continuously educating themselves with the latest scientific and lifestyle research.
We strive to improve understanding, education, and compliance by partnering with our patients to create realistic and effective disease management plans. Through regular office visits, and use of the provided tools we are increasing our patient's confidence to successfully co-manage their illness(es).
Our physicians have been nationally recognized for their outstanding performance in disease management and look forward to working with you to getting you and keeping you on track.